Workaround to Vancouver's Empty Homes Tax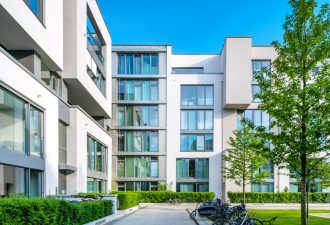 Ever since the City of Vancouver implemented an annual tax for empty or under-utilized residential properties, termed the "Empty Homes Tax", many property owners are left in distress to find a workaround to this tax. Under this law, it is mandatory for every residential property owner to submit a property status declaration yearly to see if their property is subject to the tax.
What is considered an "Empty Home"?
If the property is a principal residence or rented out for at least 180 days (6 months of the year), then it is not an "empty home" and won't be subject to the tax. However, it is required for all homeowners to submit a declaration.
How much is the Empty Homes Tax?
Any properties that are declared as "empty" will be subject to a tax of 1% based on the property's assessed taxable value.
How We Can Help
Under this new tax, many owners with a vacant investment property has been struggling to find ways to be omitted from the Empty Homes Tax. But they don't want to deal with the troubles of finding and screening tenants after tenants.
If you're looking for the right rental company to manage and take care of your property, we're here to help. Luxury Living Rentals offer a comprehensive service package that includes: complimentary property assessment, thorough tenant screen and a quick turn-around from listed to rented.
Benefits of Renting Out With Us
1. Our professional management team takes care of the tenants so landlords won't have to worry about any day-to-day tenant issues
2. We offer high quality tenants as the majority of our clientele are corporate-based
3. Unlike other property management companies, we can rent out the properties furnished, eliminating any hassle for landlords to move out their furniture
Contact Us Today

See how Luxury Living Rentals can help you with a workaround to Vancouver's Empty Home Tax while protecting your investment by placing high quality tenants in your property.
Posted in Home Owner Corner