A Luxury Living with Shangri-la's 1,500 sq. ft. Pride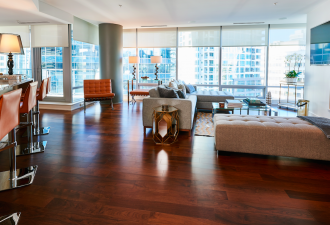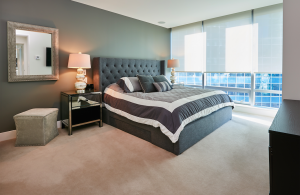 Luxury Living has always been about providing its clients and potential customers the best of the best urban lifestyle that Vancouver has to offer. It not only boasts the kind of quality that their properties possess but it also showcases the characteristics and charms of the locations.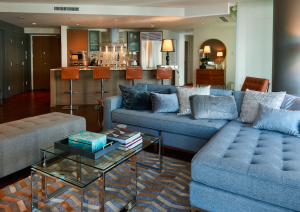 A property that Luxury Living is very proud of is this 1,500 square feet Shangri-la unit found in 1111 Alberni. It is the epitome of what our brand stands for – luxury, elegance, functionality, and comfort. Its very location already speaks of the standards that we put in the properties we sell to our clients. The materials used to build and design this home summarizes our promise to those we serve.
This Shangri-la unit is covered in hardwood flooring and wrapped in floor-to-ceiling windows. The appliances included are only from the highest quality of suppliers and providers of comfort, making sure that each corner and every space is well provided. It boasts 65 and 55 inch televisions, Hi-Fi sound system, sonos speakers in every room, electronic blinds, hi-tech suite lighting controls, granite counters, king size bed, marble/tile flooring, and stainless steel appliances. The beauty does not end there. The location itself is equally impressive as the view that it has to offer. And you can never go wrong in having that perfect morning for a fresh start before the beginning of the week.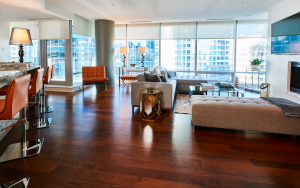 Shangri-la is known for providing only the very best for its clients and you can be sure that this is not just limited within your unit. The building amenities are worth the rave. Live here and experience the Jacuzzi tub, spa, in-room dining, fitness center, pool steam room, concierge, and even bike room.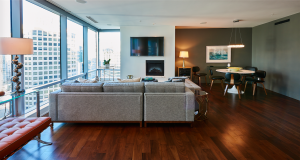 You have nothing to expect from Shangri-la but elegance and comfort packaged in a luxury lifestyle that you cannot resist. Our 1111 Alberni property is still available as of this writing. For $9,000 a month rent, doesn't this sound like the perfect deal for a luxurious and comfortable living? Give us a call and we'll gladly assist you.
Posted in Vancouver Residential Buildings